Premature Ejaculation Treatment In Bhopal
Premature Ejaculation Treatment In Bhopal
Dr. Rajesh is one of the leading sexologists in Bhopal, known for providing effective treatments for male sexual problems. With over a decade of experience in the field, Dr. Rajesh has helped numerous men regain their sexual confidence and lead fulfilling life.
Dr. Rajesh Sexologist clinic In Bhopal
Welcome to Bestsexologistdoctor.com, the online home of Dr. Rajesh, a highly experienced and skilled sexologist based in Bhopal, Madhya Pradesh. With over 15 years of experience, Dr. Rajesh is dedicated to helping individuals and couples overcome a wide range of sexual problems, and achieve optimal sexual health and wellness.
Dr. Rajesh passion for helping people with sexual problems began early in his career, as he noticed a lack of qualified and experienced sexologists in the region. This motivated him to pursue specialized training and education in the field of sexual medicine, and he has since become a leading expert in the diagnosis and treatment of sexual disorders.
Premature Ejaculation Treatment In Bhopal
Dr. Rajesh is a renowned sexologist and a leading expert in the field of premature ejaculation treatment in Bhopal, India. He is a highly qualified professional with more than 15 years of experience in treating various sexual disorders, including premature ejaculation.
Premature ejaculation is a common sexual problem that affects a large number of men worldwide. It is a situation in which a man ejaculates before he or his partner is ready. This can cause dissatisfaction and frustration for both partners, and if left untreated, it can even put a strain on the relationship.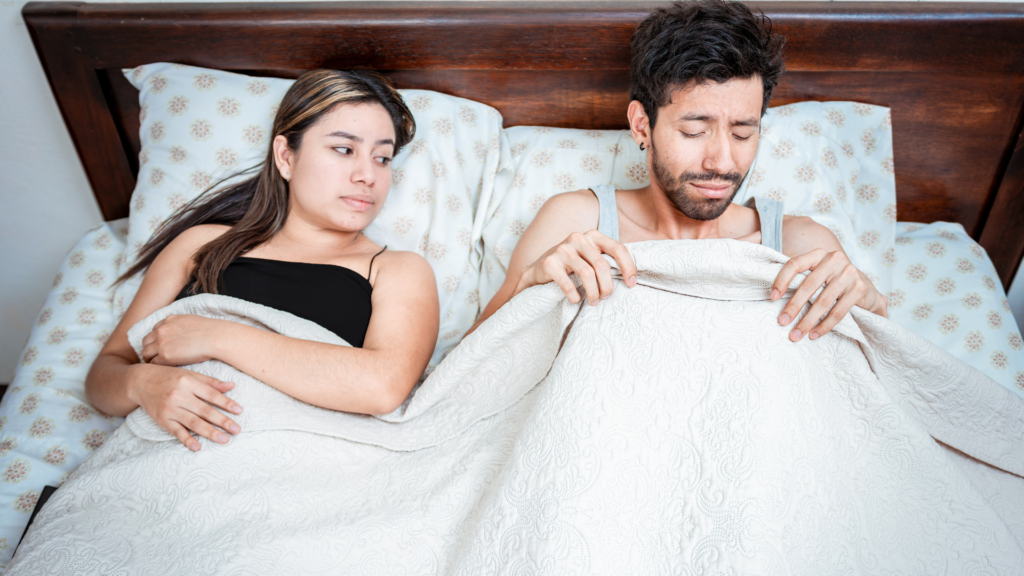 Dr. Rajesh offers a comprehensive and individualized approach to treating premature ejaculation that takes into account each patient's unique needs and circumstances. He uses a combination of medical and behavioral interventions to help his patients gain more control over their ejaculation and improve their sexual experience.
Dr. Rajesh understands the importance of treating premature ejaculation and the negative impact it can have on a person's life. He offers comprehensive treatment plans tailored to each patient's individual needs. His approach is holistic and aims to treat not only the physical aspects of the disorder, but also the psychological aspects.
Dr. Rajesh treatment plans are based on a thorough evaluation of the patient's medical history, symptoms and sexual habits. It is important to him to create a comfortable and non-judgmental environment in which patients can talk openly about their concerns and fears. He takes the time to listen to his patients and understand their unique situation before developing an individualized treatment plan.
Dr. Rajesh treatment plans may include a combination of medications, therapy and lifestyle changes. He prescribes medications such as dapoxetine, a selective serotonin reuptake inhibitor (SSRI) known to delay ejaculation. However, he also stresses the importance of therapy to address underlying psychological factors that may be contributing to the disorder. This can include cognitive behavioral therapy (CBT), which can help patients understand their thoughts, feelings and behaviors that may be causing or exacerbating the problem.
In addition to medication and therapy, Dr. Rajesh also focuses on lifestyle changes that can help improve sexual performance. He may suggest dietary changes, exercise and stress management techniques, as these can have a significant impact on a person's sexual health.
Dr. Rajesh patients have reported significant improvements in their sexual function and overall quality of life after his treatment. His compassionate and individualized approach has earned him a reputation as a trusted and respected sexologist in Bhopal.
In addition to his clinical work, Dr. Rajesh is actively involved in research and teaching. He regularly attends conferences and workshops to keep abreast of the latest developments in his field. He has also authored several research papers and articles on sexual health and related topics.
If you are affected by premature ejaculation and are looking for effective treatment options, Dr. Rajesh is a skilled and experienced physician who can provide you with the help and support you need.
Premature ejaculation (PE) is a common sexual problem that affects many men. Fortunately, there are several treatment options available to help men overcome this condition. Here are some of the most effective treatments for premature ejaculation:
1.Behavioral techniques: Behavioral techniques involve practicing specific exercises to help delay ejaculation.   Some popular techniques include the squeeze method, the stop-start method, and the pelvic floor exercises.
2.Medications: Certain medications can help delay ejaculation, such as selective serotonin reuptake inhibitors   (SSRIs), which are commonly used antidepressants. These medications work by increasing the levels of serotonin   in the brain, which can help delay ejaculation.
3.Topical creams: Topical creams and sprays containing lidocaine or prilocaine can help reduce sensitivity and   delay ejaculation. These products should be applied directly to the penis before sex.
4.Counseling: Counseling can help address any psychological issues that may be contributing to premature   ejaculation. Common psychological factors that can contribute to PE include anxiety, depression, and stress.
5.Combination therapy: In some cases, a combination of behavioral techniques, medications, and counseling may be   necessary to effectively treat premature ejaculation.
It's important to note that there is no single "best" treatment for premature ejaculation, as the most effective treatment will vary depending on the individual. It's important to talk to your healthcare provider about your options and work together to find the best treatment plan for you.
Ipsum ornare eu nibh sagittis nunc quisque viverra fringilla egestas dictumst nisl, vestibulum diam nisi suscipit eros, consectetur sapien nullam mi facilisis magna sem
Dr Rajesh sir listens to you very carefully just like a family member and his medication is really effective. He is not after your money like other Doctors but his motto is to relieve his patients and cure really best doctor i have ever met in my life..
Dr.Rajesh sir is one of the finest family Doctor i have ever seen in my life.he always treat you as a friend rather then a patient. He has excellent knowledge in his profession.His nature is very polite as well as his staff is very cooperative.I strongly recommend him.
The results are commendable and you will surely see the confidence and assurance in the complete process. My experience with Dr Rajesh and tiwari sir was really great as it was beyond a doctor patient relationship.very humble friendly doctor.must recommend
If you're struggling with male sexual problems, don't suffer in silence. Contact Dr. Rajesh today to schedule an appointment and take the first step towards a healthier, happier sex life.